Here's a cake I made for a fellow grad student for passing his qualifying exam (The qual is your "official" entrance into the PhD program where you propose your research ideas for the next 3-4 years of your life to your committee of three profs. Good for organizing everything but a bit stressful and always calls for celebration afterwards!)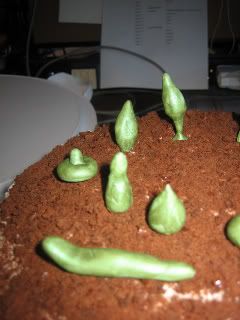 Well its the Dictyostelium life cycle of course! (Dicty is a single celled amoeba that grows in the soil and can form multicellular structures.) Our lab studies cell-cell adhesion but he's the ONLY person in the lab working with this particular organism (we work a little higher up on the evolutionary scale with mammalian cells) so I figured it would be fun to put them on the cake.
Here's a few more pics:
Whole cake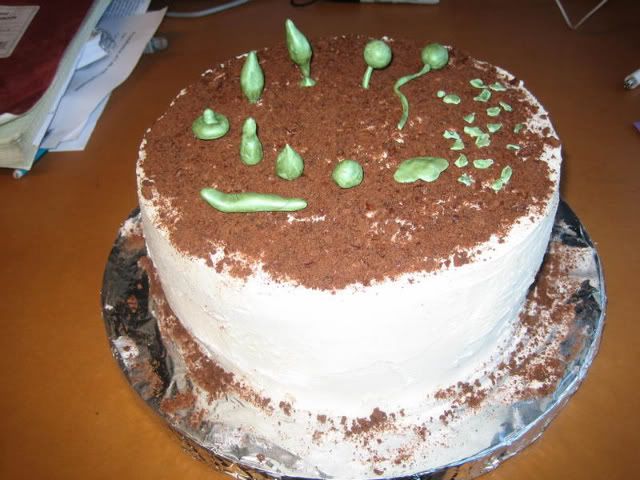 Closeup
For comparison, EM pics of Dicty in various stages of its life cycle (apparently the pic EVERYONE in the field uses)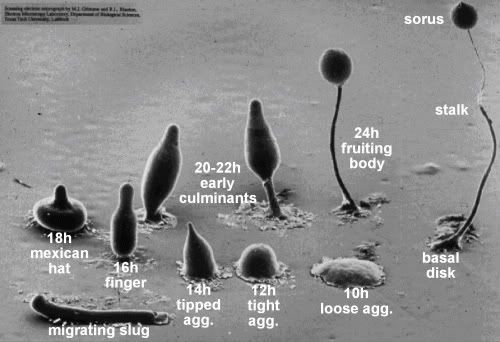 And the best compliment: he said from now on while giving talks he was going to use a pic of MY cake as his Dicty life cycle image instead of the one everyone else shows. Sweet! Perhaps I've found a new niche in the science community, cake decorator of various biological processes...